iPad Pro 12.9 Review (2020) Biggest iPad Size!
After 2 years from 2018 old iPad Pro Apple finally launched the new iPad Pro 2020 biggest iPad size with some improvements, Apple has been trying for years to make the iPad replace the laptop by improving the software and adding more power to this machine in 2018 the iPad Pro was nothing but a bigger iPhone but that changed after Apple has released the new iPad OS
The new iPad OS completely changed the iPad line from just a bigger iPhone to the number one mac replacement they focused on the multitasks operations and the desktop mode to give you the computer experience they also added new apps that work only on the iPad and some big companies like Adobe is now supporting illustrator and Photoshop and lightroom on iPad! so let's cover everything in this iPad Pro 12.9 review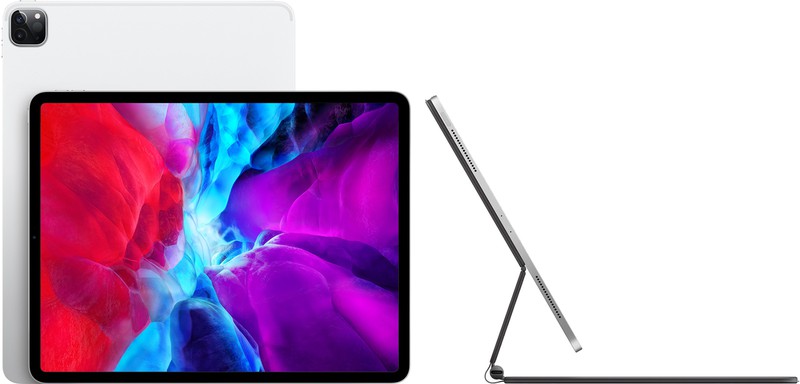 The iPad Pro is becoming very close every year to replace your computer but this year there is a big move from Apple, for the first time iPadOS now fully supports cursor input, and there's a new (pricey) Magic Keyboard with a trackpad and satisfying scissor switches that gave the iPad Pro 2020 a similar computer experience!
iPad Pro 12.9 Review
---
Design :-
When it comes to design I don't have much to say as we know it always be the same it's not bad they already changed it in 2018 and it's perfect it's very much the same from the front but from the back, it comes with a big black square for the new camera that we will talk about later otherwise everything is identical.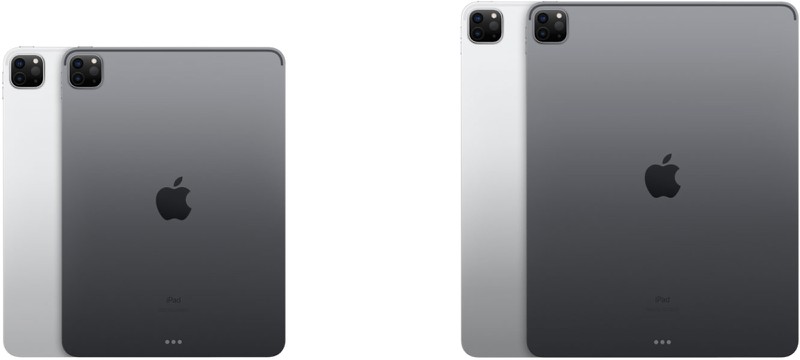 When viewed from the front in landscape mode, there's still a magnetic strip on the top edge for attaching the Apple Pencil. The only port is on the right, a USB-C port for charging and plugging in accessories. Like the 2018 model, the iPad Pro houses a TrueDepth camera upfront, which enables Face ID for quickly unlocking the device, let's start with ipad pro 12.9 dimensions
ipad pro 12.9 dimensions
ipad pro 12.9 dimensions
280.6 x 214.9 x 5.9 mm
641 g
Glass front, aluminum back, aluminum frame
ipad pro 11 dimensions
247.6 x 178.5 x 5.9 mm
471 g
Glass front, aluminum back, aluminum frame
---
Display :-
The New iPad Pro 2020 comes with 11 or 12.9 inches IPS LCD Liquid Retina Display it covers 82.9% in the 11 inch and 85.4% in the 12.9 inch biggest iPad size from the front the display comes with 2048 x 2732 pixels (265 PPI) in the 12.9 and 1668 x 2388 pixels (265 PPI) in the 11 inch
both displays are very sharp, bright and supports true tone feature and 16M colors the Face ID is now the 3rd generation as same as the new iPhone 11 Pro it's fast and working form any angle Both Displays Work with ProMotion technology for automatically adjusting the refresh rate up to 120Hz.
The ipad pro 128gb 12.9's screen also delivers a wide array of colors, registering 122.9% of the sRGB color gamut and the display is very bright up to 559 nits certainly The iPad Pro 2020 Display is One of The Best Diaplyes on The Market!
---
Performance :-
The iPad Pro 12.9 includes a new A12Z Bionic processor that offers an 8-core CPU and a new 8-core GPU that's designed to provide a big boost in graphics performance, you won't feel the difference between the new iPad Pro 2020 and 2018 model but in long term, the new iPad Pro will win
On Geekbench 5, which measures overall performance, the iPad Pro 12.9 scored 4,720 on the multi-core portion and 1,126 on the single-core test. That's a mild improvement over the last iPad Pro with the A12X Bionic chip, which turned in respective scores of 4,635 and 1,114
You should expect fast real-world performance as well. The iPad Pro took only 34 seconds to export a 4K video to 1080p after applying a color filter and transition in the Adobe Rush app. The iPhone 11 Pro needed 46 seconds to complete the same task.
The iPad Pro is capable of handling heavy apps and games opened in one time there is no limitation for the processor in the iPad like the iPhone 11 Pro it has the same chip but scored fewer Thanks to that you can play Fortnite on 120 FPS at the maximum quality, that's insane!!
---
Main Camera :-
the new iPad Pro 12.9 now comes with a triple camera the main camera is 12MP f/1.8 (wide) it's the same lens on iPhone 11 Pro and this year apple added 2 more cameras the second is basically a wide angle camera comes with 10MP and f/2.4 and the last one actually the interesting one TOF 3D LiDAR scanner (depth) Camera it's an AR Camera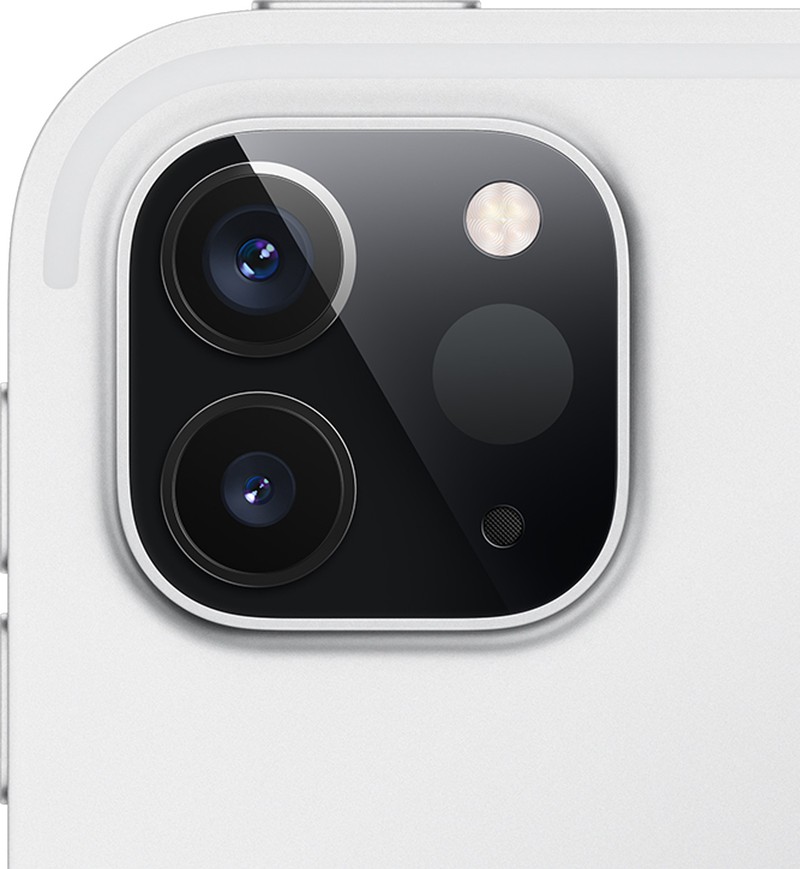 Also known as time-of-flight sensor) that measures the time it takes to reach an object and reflect back. The goal is to enable developers to build more compelling augmented reality apps, though I already notice a big difference with existing apps
Normally when you fire up an AR app like IKEA Place, you have to spend a few seconds scanning the floor or surface in order to start using the app. Thanks to this LiDAR scanner Camera, which works in close concert with the A12Z Bionic chip and Apple's Neural Engine, AR placement is now instantaneous and I can't imagine what will the developers do with this new magic trick
iPad Pro 2020 Camera
Prev
1 of 9
Next
---
Video Quality :-
The new iPad Pro is capable of shooting 4K Videos at 24/30/60 Fps and also can shoot FHD videos 1080p at 30/60/120/240 Fps, the overall quality is good there are a lot of improvements than 2018 iPad Pro it offers a lot of details and sharp photos and videos
But there are some complaints First, the Portrait mode only works with the 7MP TrueDepth front camera. Second, the iPad Pro doesn't offer a Night Mode like the iPhone 11 and iPhone 11 Pro do. The iPad Pro does offer good exposure in low light, but it's not as good as a true Night Mode with Apple's computational photography assistance
---
Selfie Camera :-
it's a single camera comes with 7 MP and f/2.2 lens and features Face detection, HDR and panorama and can shoot videos [email protected]/60fps it's a very decent camera and gets the job done
---
Battery life :-
The iPad Pro 2020 12.9 inch comes with a Non-removable Li-Po 9720 mAh battery it's huge and reliable thanks to the new A12Z chip the battery lasts for more than 10 hours with continuous usage it on 150 nits of screen brightness, so the iPad Pro should be able to last you through most days also the same thing for the smaller 11 inch actually it could last more due to the smaller Display.
iPad Pro 2020 Supports Fast charging 18W
it comes with short 1-meter USB-C charging cable it's not long enough apple really need to make a 2-meter USB-C Charging cable, the new iPad Pro 2020 doesn't support wireless charging and I don't think we will see one supports because the aluminum chase is really helpful to connect 3rd parts accessories.
---
Software | iPad OS :-
The new iPad Pro comes with iPadOS 13.4, upgradable to iPadOS 13.4.1 Apple separated iPadOS from iOS with the advent of iOS 13. In simplest terms, iPadOS contains more advanced multitasking gestures and other tools than are available to the iPhone. It's not a perfect platform but is now more capable than ever.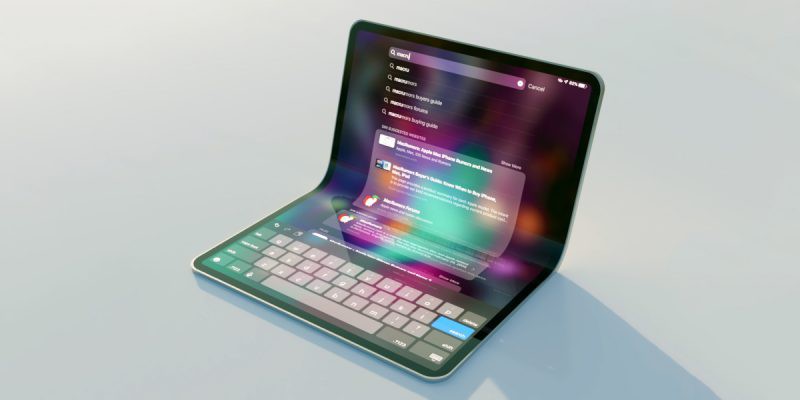 finally, apple listened to us! the new iPad Pro 2020 comes with 6GB of Ram in all versions and models instead of 6GB for only 1000 GB version in the 2018 iPad Pro so you don't have to spend over 1300$ for a terabyte version to enjoy the 2 extra GB of Ram
---
Mouse and Trackpad Support
iPadOS now has a redesigned cursor that appears as a circle on the screen. And this circle morphs into different shapes depending on what you are doing you don't need to plug in your mouse now and that's a huge step for Apple to make the iPad experience too close to the Macbook. learn more about how to use the mouse and trackpad features in iPadOS
---
iPad Pro 12.9 Review: Magic Keyboard :-
Apple surprised us with a new magic keyboard it's a big step and upgrade from apple to replace the computer, to be honest, it's cool flying keyboard but its way to expensive it comes at 300$ for iPad Pro 11 inch and 350$ for iPad Pro 12.9, it has a trackpad you can now swap between apps with your magic keyboard and also the keys feel better than 2018 old Smart Keyboard Folio

---
---
Sound Quality :-
Amazing Sound Quality very high and clear the new iPad Pro 2020 will walk you through incredible music or movies experience the new iPad Pro takes its power from 4 main stereo speakers 2 in both sides you will be surrounded by the sound from every angle there is no doubt that the new iPad Pro 2020 has one of the best sound experience ever!
---
iPad Pro 12.9 Drawing Experience :-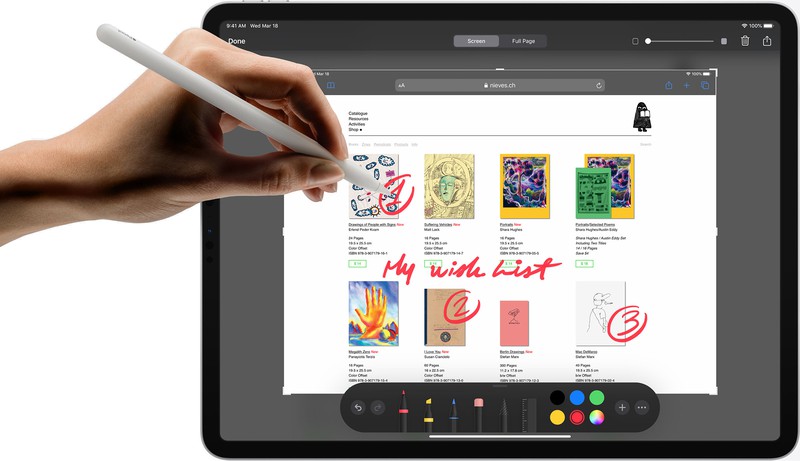 we also didn't forget artists in our review we all know the iPad is the best drawing machine you can carry it anywhere draw at any time and also you still can use it as a phone Apple has supported the idea of drawing on an iPad and developed apps to help the artist doing that! but you will need to buy the biggest iPad size to do that, the iPad Pro 12.9
---
Procreate : The Number One Drawing App
Procreate is the number one drawing app for the iPad supported by apple it gives you a cool artboard to work on it has so many tools that you can use on your drawings like layer masks and brushes and we all know that wouldn't be real without the Apple Pencil!
Apple Pencil 2nd Generation Review
The new Apple Pencil delivers pixel-perfect precision and industry-leading low latency, making it great for drawing, sketching, coloring, taking notes, marking up email, and more. And it's as easy and natural to use as a pencil.
The new Apple Pencil also features an intuitive touch surface that supports double-tapping. So now you can change tools without setting it down, it Made specifically for the iPad Pro 11-inch and iPad Pro 12.9-inch (3rd and 4th generation), it features a flat edge that attaches magnetically for automatic charging and pairing.
---
Can the new iPad Pro replace a laptop?
This is a complicated question to answer. I do think the iPad Pro 128gb 12.9 can replace a laptop for some, especially those who want to travel very light and creative pros who want to do content creation and editing on the go and defiantly can replace the computer for artists it's the best setup for them!
But for me or other people who are doing some heavy work on their laptop, it wouldn't be great to rely on the new iPad Pro 12.9 inch 2020 model as a laptop replacement the reason for that is that the Chrome browser isn't optimized for iPadOS — at least not yet!
---
iPad Pro Wallpaper :-
everyone is looking for the new iPad Pro's wallpaper so we have decided here to bring some bunch of amazing wallpapers for you to download including the latest ones! isn't that amazing?
---
Apple iPad Pro 2020 Pros
Amazing IPS LCD Liquid Retina Display with 120HZ
very thin and lite
Triple Camera for the first time on iPad
Good Battery life
incredible Performance Thanks to Apple's A12Z processor
6GB of Ram for all models not only the 1000GB one
Amazing Sound Quality with 4 stereo speakers
The iPad OS now supporting mouse cursor
New Magic keyboard with a trackpad
Starts now from 128GB instead of 64GB at the same old Price
---
iPad Pro 2020 Cons
Same design as 2018 Pro
Really pricey
Not notably faster than 2018 model
Some apps not optimized for the trackpad
---
Final Thoughts Should You Buy it or Not?
Well, it depends, if you are an artist you already know the answer hell yea you should buy it also if you are a student who loves to take notes and enjoy watching Netflix or movies then it's your best iPad you will ever get but if you use your MacBook a lot and do heavy work on it like designing or editing videos or even opening a lot of tabs on chrome and you want a better organize setup then you should consider buying a MacBook!
---
What's in the box?
Tablet itself.
User guide.
USB-C charging cable.
18W USB-C charger
---
Colors :-
---
iPad Prices :-
The new iPad Pro 2020 Starts for the same Old 2018 iPad Pro Price 799$ for the 11-inch model and 999$ for the 12-inch model biggest iPad size, and for the LTE Models add 150$ to the final price.
| Country | Price |
| --- | --- |
| iPad Pro 2020 Price in Egypt | 20999 EGP |
| iPad Pro 2020 Price in Oman | 414 OMR |
| iPad Pro 2020 Price in Qatar | 4349 QAR |
| iPad Pro 2020 Price in Bahrain | 437.500BD |
| iPad Pro 2020 Price in Jordan | 940 Jordanian dinar |
| iPad Pro 2020 Price in UAE | 4000 AED |
| iPad Pro 2020 Price in Kuwait | 369.900 KD |
| iPad Pro 2020 Price in Lebanon | 1,740,735 LBP |
| iPad Pro 2020 Price in Iraq | 1,373,055 IQD |
Please Note that the Prices might not be 100% correct!
---
iPad Pro 12.9 (2020) Official Announcing :-
If you liked our iPad Pro 12.9 Review please Share it and also let me know in the comments whether the Review answered your questions about the New 2020 iPad Pro or not?